Ingredients
0.5 oz (15 ml) Finest Call Prickly Pear Syrup
2 oz (60 ml) Finest Call Sweet & Sour Mix - RTU
1.5 oz (45 ml) berry flavored vodka
0.5 oz (15 ml) lemon juice
Directions
Combine ingredients in a Boston glass filled with ice. Shake and strain into a chilled martini glass.
Glass

Martini/Cocktail Glass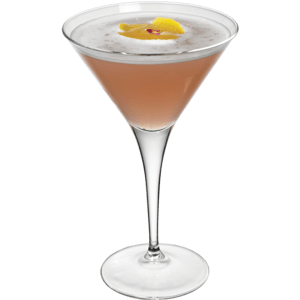 Featured Product
Prickly Pear Syrup
This desert fruit, native to the southwest United States, plays the starring role in Finest Call Prickly Pear Syrup. Its brilliant color is as authentic as the slightly tart flavor it adds to your margaritas.
SHOP NOW