Ingredients
0.25 oz (7 ml) Finest Call Grenadine Syrup
0.25 oz (7 ml) Finest Call Single Pressed Lemon Juice
2 oz (60 ml) bourbon
1 oz (30 ml) dry vermouth
2 dashes orange bitters
Directions
Combine ingredients in a mixing glass filled with ice. Shake and strain into a chilled glass.
Glass

Martini/Cocktail Glass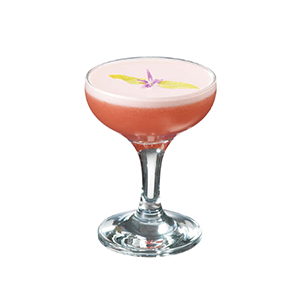 Featured Product
Grenadine Syrup
While it has become a rarity to see grenadine still made with its namesake fruit, the pomegranate (grenade, in French), we knew we wanted authenticity with unmatched quality. Our grenadine syrup recipe includes both pomegranate and cherry juices for a thicker consistency and a long-lasting vibrant color. It also gives a lingering full flavor that will keep you customer asking for more.
SHOP NOW