Ingredients
2 oz (60 ml) Finest Call Citrus Sour Mix
0.25 oz (7 ml) scotch
1.5 oz (45 ml) bourbon
0.5 oz (15 ml) elderflower liqueur
0.25 oz (7 ml) honey
Directions
Rinse chilled martini glass with scotch and discard. Combine honey and bourbon in an empty Boston glass. Stir until honey dissolves. Fill glass with ice and other ingredients. Shake and strain into the scotch-rinsed martini glass.
Glass

Martini/Cocktail Glass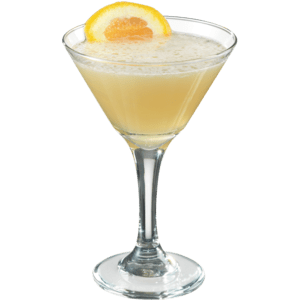 Featured Product
Premium Juice Citrus Sour
Versatility is the key to the new Finest Call Premium Juice Citrus Sour – an even blend of single-pressed lemon and lime juices rounded out with premium orange juice. Citrus Sour features cane sugar, a touch of agave nectar and all-natural colors and flavors. This delicious product can be used as the base for a top shelf margarita as well as function as a premium sweet & sour mix.
SHOP NOW