Zesty Bloody Mary Vinaigrette
Ingredients
0.5 oz (15 ml) Finest Call Zesty Bloody Mary Mix
1 tsp hot sauce
1 tsp black pepper
0.75 tsp celery salt
0.5 tsp worcestershire sauce
0.25 cup olive oil
2 tbsp lemon juice
1 tbsp horseradish
Garnish
Serve With Side Salad
Directions
Whisk ingredients in a medium bowl and refrigerate until ready to serve.
Glass

Punch Bowl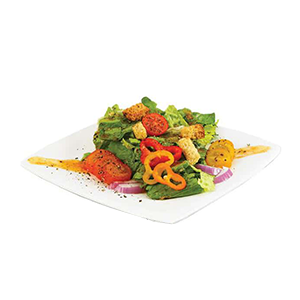 Featured Product
Zesty Bloody Mary Mix
Wow! Prepare to take a ride on the wild side when you embark upon this explosion of sharp celery flavor in the latest Finest Call Bloody Mary Mix. Stimulating and provocative, this tangy concoction will be the talk of the party as its unique flavor grabs you from the very first sip to the last. Bet you can't drink just one!
SHOP NOW