Ingredients
0.5 oz (15 ml) Finest Call Bar Syrup
0.5 oz (15 ml) Finest Call Cherry Syrup
2 oz (60 ml) dry white wine
1 oz (30 ml) orange juice
0.5 oz (15 ml) lemon juice
Garnish
Orange Slice, Half Sugar Rim And Edible Flower
Directions
Combine ingredients in a Boston glass filled with ice. Shake and strain into a chilled martini glass.
Glass

Martini/Cocktail Glass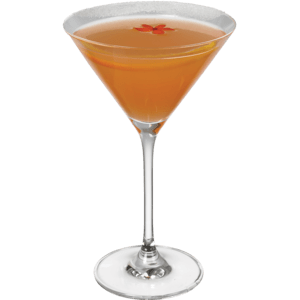 Featured Product
Bar Syrup
Our Bar Syrup is a combination of superfine, all-natural sweetener and carbon-filtered water. It never crystallizes and adds a bit of sweetness to a multitude of drinks without the bother of cooking and storing your own.
SHOP NOW