Ingredients
1.5 oz (45 ml) Finest Call Passion Fruit Puree
0.5 oz (15 ml) Finest Call Lime Juice
1 oz (30 ml) gin
1.5 oz (45 ml) carrot juice
0.25 oz (7 ml) honey
Garnish
Thin Slice Of Carrot
Directions
Pour honey in the bottom of a Boston glass and dissolve with gin. Add ice and remaining ingredients over ice. Shake and strain into a martini glass filled with fresh ice.
Glass

Martini/Cocktail Glass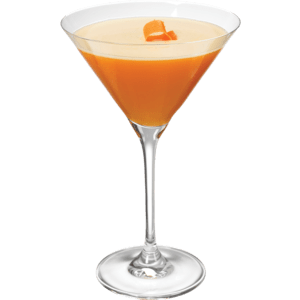 Featured Product
Passion Fruit Puree
Spark your patrons' passion with this exotic purple passion fruit puree. The authentic flavor of this fruit yields a powerful combination that is both tart and revitalizing.
SHOP NOW