Ingredients
1 oz (30 ml) Finest Call Sweet & Sour Mix - RTU
0.5 oz (15 ml) Finest Call Wild Berry Puree
1.5 oz (45 ml) gin
1 tsp sugar
2 - raspberries
2 - blackberries
1 stalk thyme
Garnish
Mix Of Fresh Berries
Directions
Muddle berries, thyme and sugar in the bottom of a rocks glass and fill with crushed ice. Add the remaining ingredients. Stir to lift the fruit off the bottom of the glass.
Glass

Rocks Glass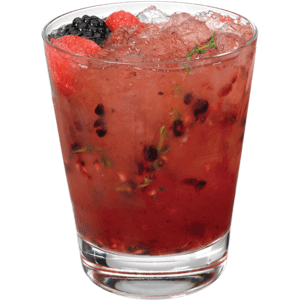 Featured Product
Sweet & Sour Mix – RTU
A precise blend of pure lemon juice with all-natural essential lemon, lime, and orange oils, combined with simple syrup, creates one of the most versatile mixers in the world. It is vital for daiquiris, margaritas and any and all sour cocktails.
SHOP NOW