Ingredients
2 oz (60 ml) Finest Call Mai Tai Juice Blend
1.5 oz (45 ml) ginger tea infused vodka
1 oz (30 ml) grapefruit juice
2 dashes rhubarb bitters
Garnish
Lemon Zest & A Dash Of Rhubarb Bitters
Directions
Combine all ingredients in a Boston glass filled with ice. Shake and strain into a chilled martini glass.
Glass

Martini/Cocktail Glass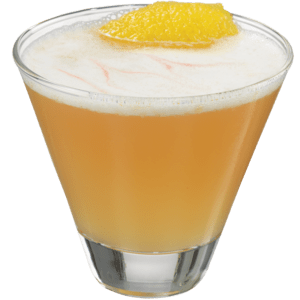 Featured Product
Mai Tai Juice Blend
Based on the original Royal Hawaiian Mai Tai profile, this delicious pineapple-forward blend of pineapple, lime and orange juices will have you dreaming of the tropics after just one sip. A refreshing summertime Tiki favorite that is excellent on the rocks or blended!
SHOP NOW