Ingredients
2 oz (60 ml) Finest Call Margarita Mix
Non Alcoholic Beer
Garnish
Raspberry, Orange Wedge
Directions
Pour Finest Call Margarita Mix into a glass.
Top with non alchoholic beer.
Add pieces of raspberry.
Glass

Tall/Collins Glass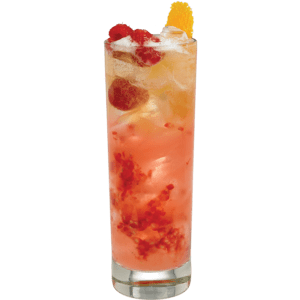 Featured Product
Margarita Mix
We thought the best way to create an authentic margarita was to head south of the border for the star ingredient: lime juice! Taste the perfect blend of Mexican lime juice with a touch of natural lemon juice and agave nectar for a flavor that's perfectly balanced between tart and sweet. We add in aromatic orange essential oils so you needn't reach beyond your favorite tequila to create margarita excellence.
SHOP NOW