Ingredients
0.5 oz (15 ml) Finest Call Orgeat Syrup
1 oz (30 ml) peppermint irish cream
4 oz (120 ml) hot chocolate
Garnish
Dollop Of Whipped Cream And Chocolate Syrup
Directions
Build ingredients in order in a coffee mug.
Glass

Specialty Coffee Mug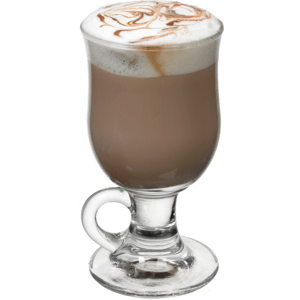 Featured Product
Orgeat Syrup
This specialty syrup combines premium almond flavor with a smooth, sweet base that makes it perfect for your scratch mai tais and more. A must have for specialty cocktails and a great addition in the kitchen for a light almond touch to any dish.
SHOP NOW