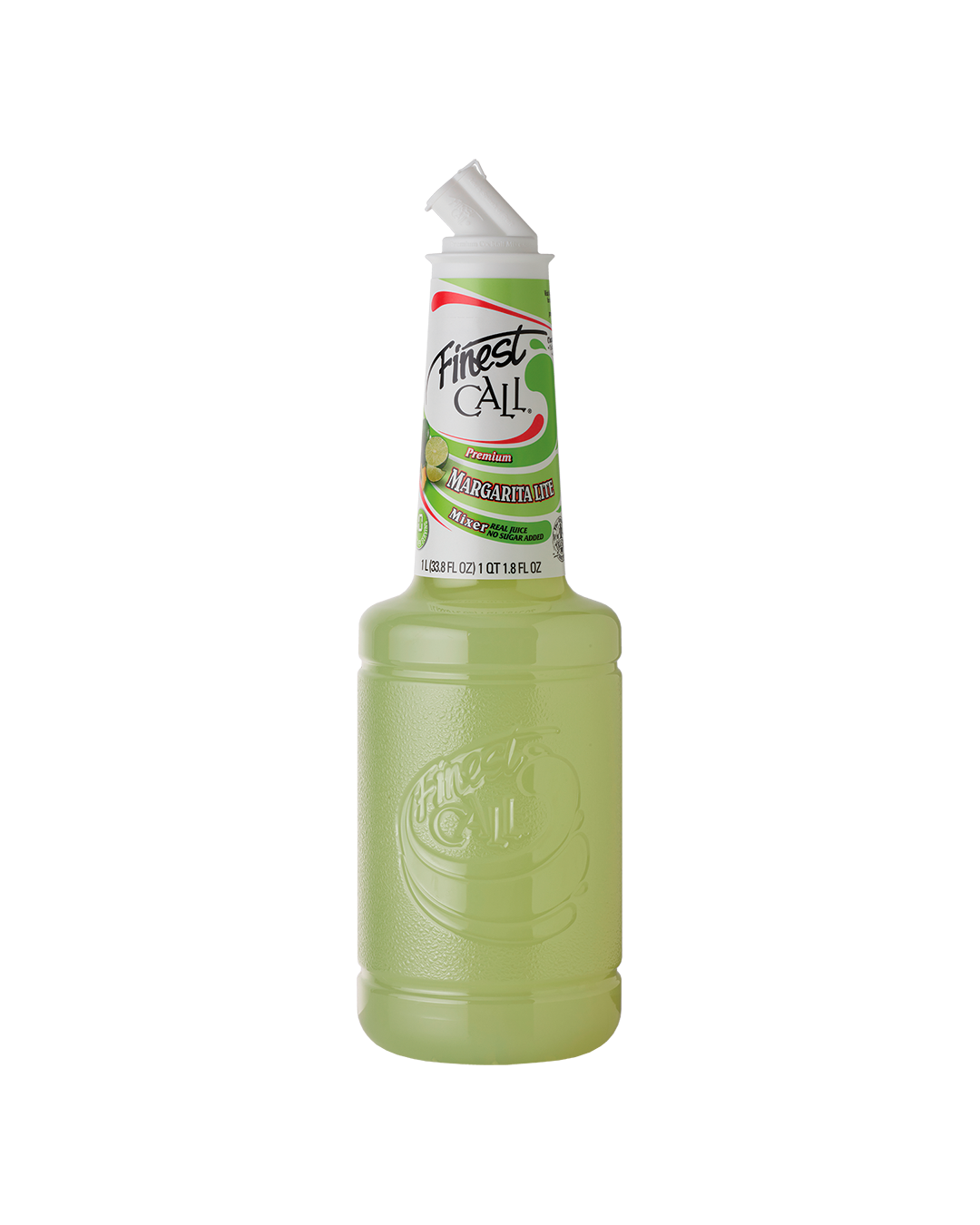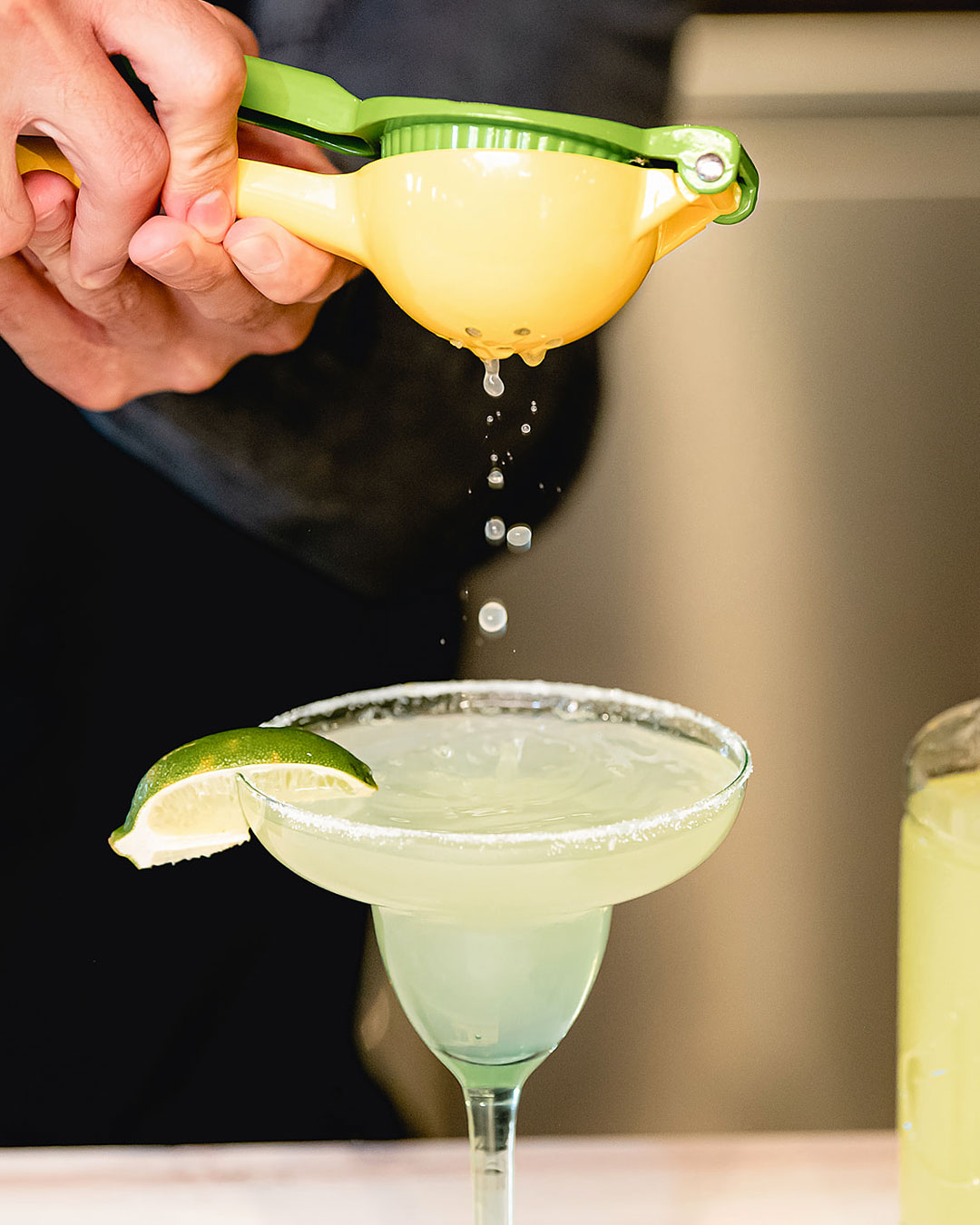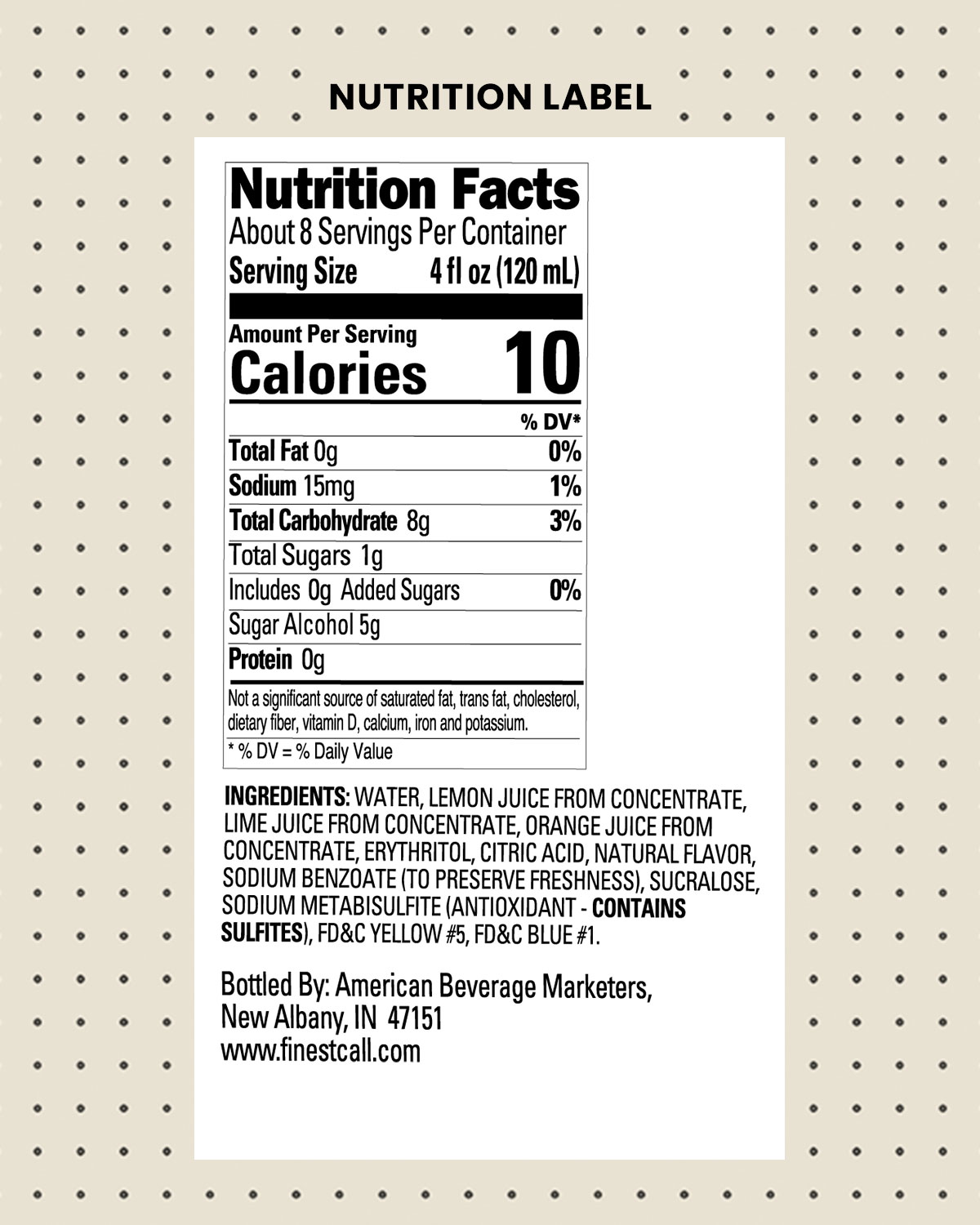 Margarita Lite Mixer
Finest Call Margarita Lite Mix contains the perfect blend of lime and lemon juice with real citrus essential oils and no sugar added. With a meager 15 calories per serving, low-calorie consumers can sip guilt free. We are proud to add top shelf Margaritas to the list of options for low-calorie dieters everywhere.
Product Features
20% juice from California Eureka and Lisbon lemons, Mexican limes and orange juice

Sweetness is achieved through high juice content and the addition of a small amount of Splenda®

Lime, lemon and orange oils add to the fresh flavor profile
Behind the Bar
The addition of other caloric ingredients makes for excellent moderate calorie cocktails

Citrus profile also works for standard "sour" mix applications

"No Sugar Added" tag line is perfect for cocktail menus
Loading...
Finest Call Margarita Lite Mixer includes
Lisbon and Eureka Lemons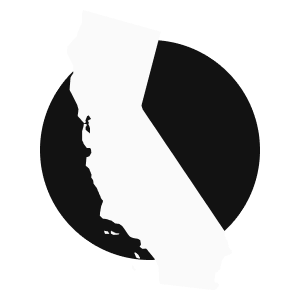 Finest Call Margarita Lite Mixer includes
Key Limes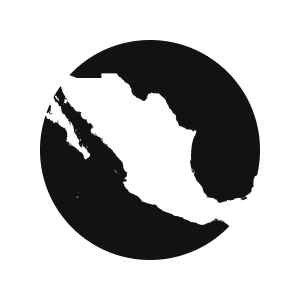 Finest Call Margarita Lite Mixer includes
Premium Oranges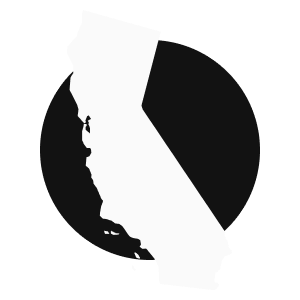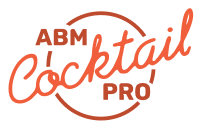 A world of cocktail recipes at your fingertips
Study up on the latest and greatest cocktails by downloading the ABM Cocktail Pro app today!