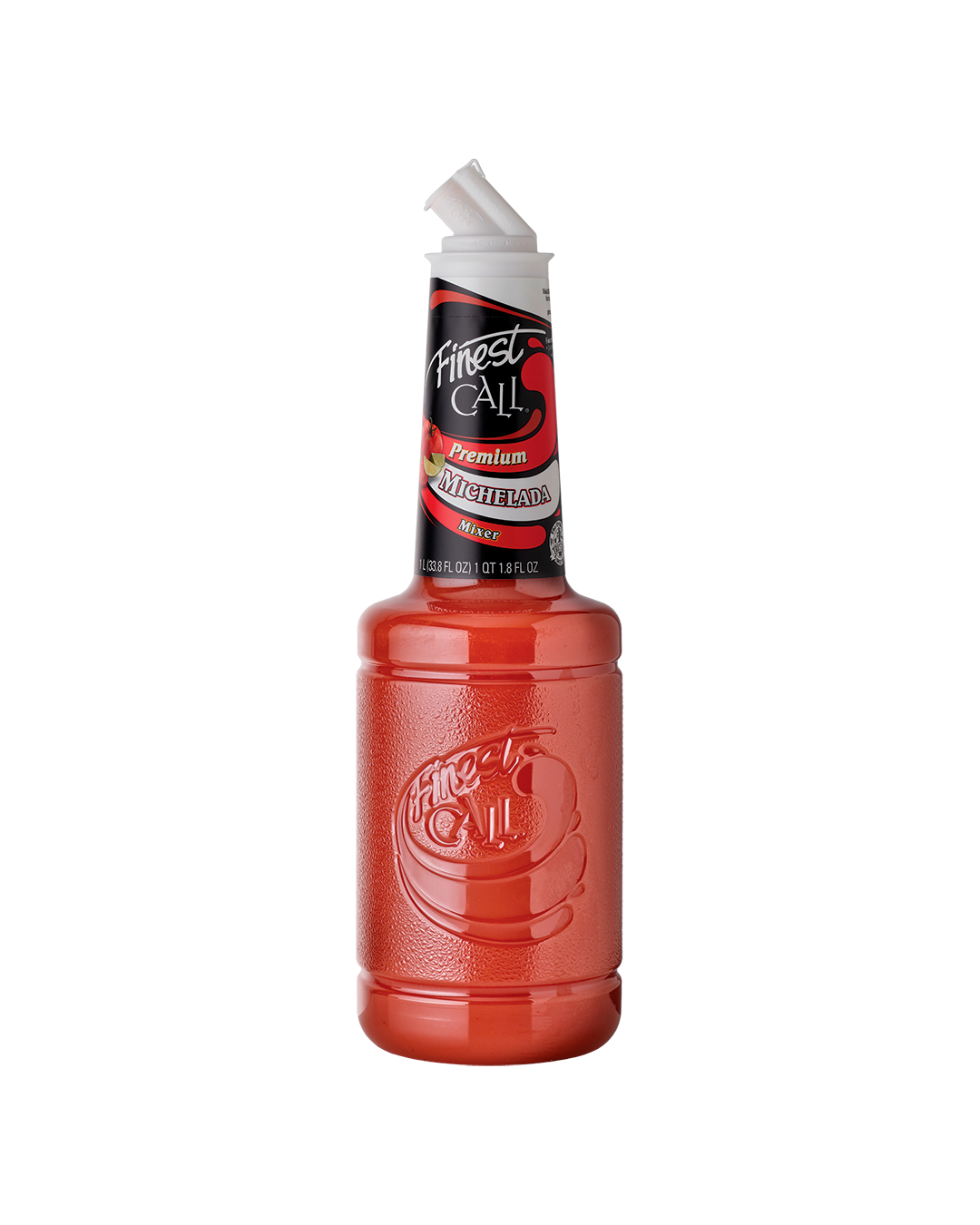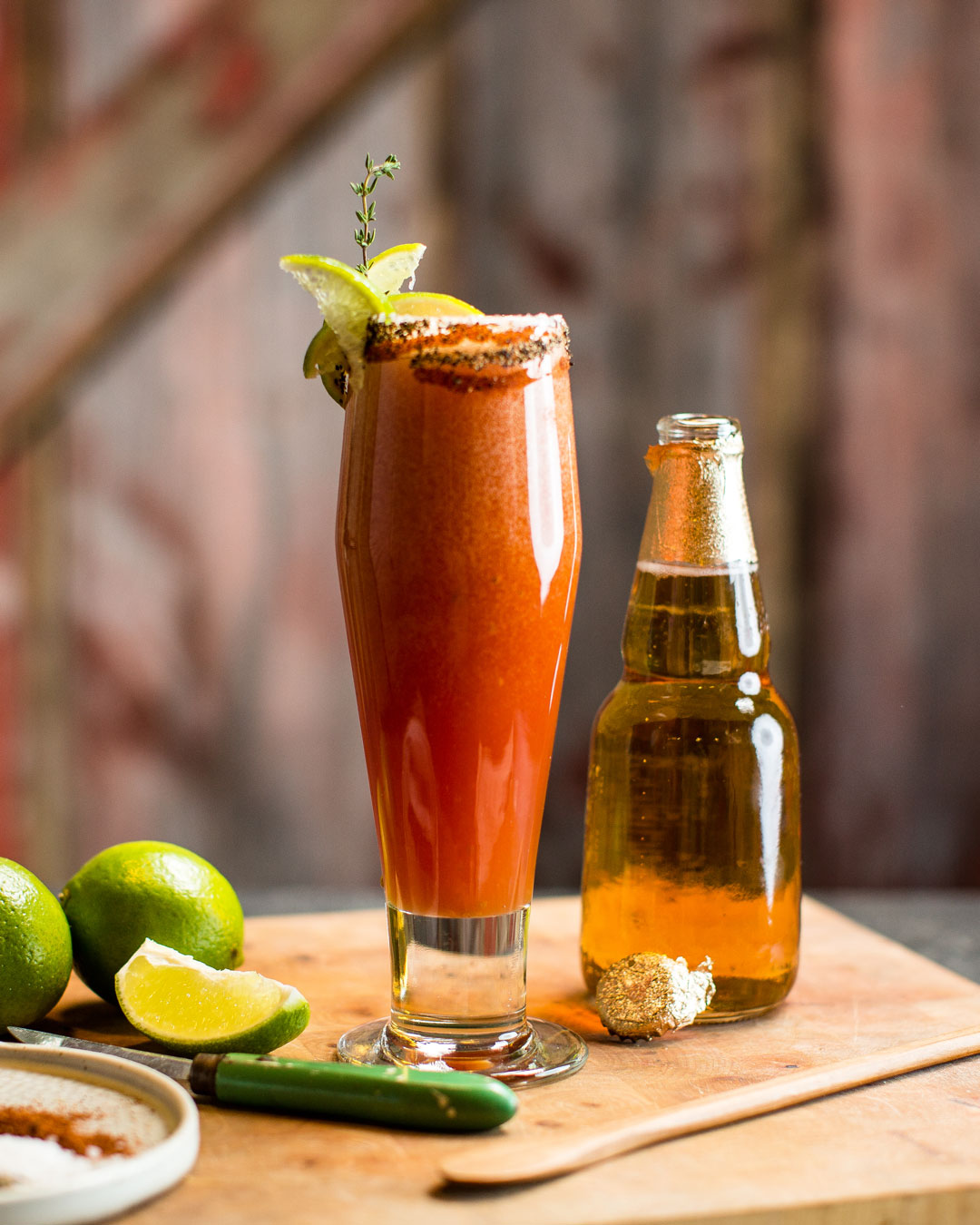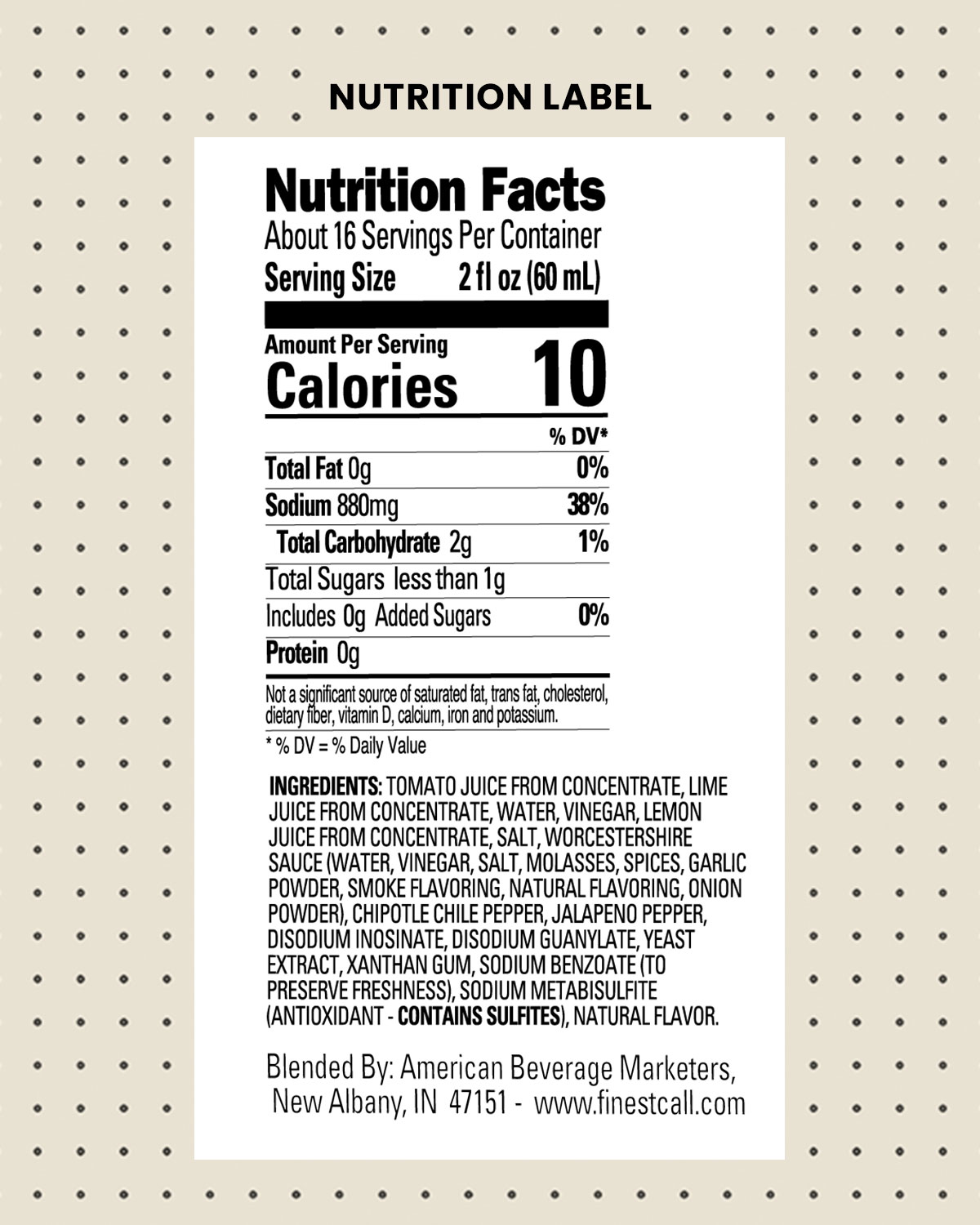 Michelada Mixer
An authentic, mouth-watering blend of tomato juice, lemon juice, lime juice, spices, umami and a secret blend of peppers will have you wanting more. The new Finest Call Michelada Mix delivers an authentic, flavorful alternative to the bloody mary! This new mix was inspired by various Michelada recipes from around the world – the rise of the Hispanic population has contributed to the growth and success of this new mix! Simply add your favorite lager and stir to enjoy this Mexican classic!
Product Features
Michelada contains lemon juice, lime juice, spices, umami, and a secret blend of peppers

Features 69% juice: 47% Roma Tomatoes, 3.6% lemon juice and 17.9% lime juice
Behind the Bar
A Mexican-derived drink of lager mixed with some combination of savory sauces and spices

Flavorful, but not spicy hot

Tomato flavor with intense lime juice flavor that allows product to be mixed with beer and create the perfect Michelada
Loading...
Finest Call Michelada Mixer includes
Roma Tomatoes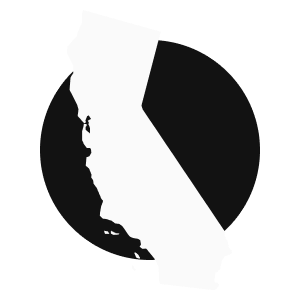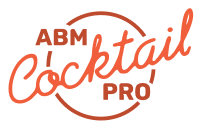 A world of cocktail recipes at your fingertips
Study up on the latest and greatest cocktails by downloading the ABM Cocktail Pro app today!