Finest Call Frozen Peach Daiquiri
Ingredients
4 oz (120 ml) Finest Call Peach Puree
1.25 oz (37 ml) rum
2 cups ice
Directions
Combine ingredients in a blender carafe. Blend until smooth and pour into glass.
Glass

Martini/Cocktail Glass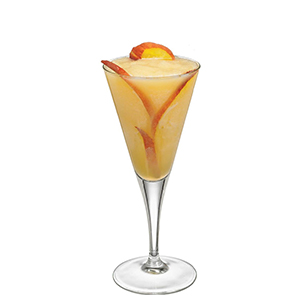 Featured Product
Peach Puree
Peaches are easily the most delectable summer fruit. We brought together specially selected varieties of peaches, including Elegant Lady, Summer Lady and Rich Lady, known for being very juicy and having supreme natural sweetness. These ladies deliver a sweet delicious puree that tastes like biting into a perfectly ripened peach.
SHOP NOW