Ingredients
3 oz (90 ml) Finest Call Old Fashioned Mix
1.5 oz (45 ml) scotch
0.5 oz (15 ml) sweet vermouth
Garnish
Orange Slices And A Piece Of Charred Oak Stave
Directions
Combine all ingredients in a Boston glass filled with ice. Stir and strain into a chilled martini glass.
Glass

Martini/Cocktail Glass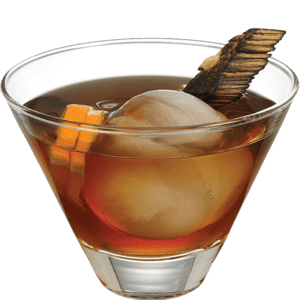 Featured Product
Old Fashioned Mix
Perk up your bourbon, whiskey, and brandy with Finest Call Old Fashioned Mix, an amazing blend of bitter, sweet and sour flavors all in one bottle! Go classic with one of America's first cocktails.
SHOP NOW