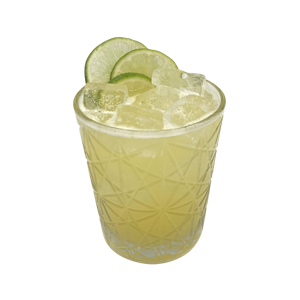 Finest Call Passion Fruit Margarita
Ingredients
1 oz (30 ml) Finest Call Passion Fruit Puree Mix
3 oz (90 ml) Finest Call Lime Sour Mixer
1 oz (30 ml) tequila
0.5 oz (15 ml) triple sec
Directions
Combine ingredients in a mixing glass filled with ice. Shake and strain over fresh ice.
Garnish
Fresh Passion Fruit Or Lime Slices
Featured Product
Passion Fruit Puree Mix
Spark your patrons' passion with this exotic purple passion fruit puree. The authentic flavor of this fruit yields a powerful combination that is both tart and revitalizing.

Check out other recipes using Passion Fruit Puree Mix