Ingredients
1.5 oz (45 ml) Finest Call Sour Apple Martini Mix
0.5 oz (15 ml) vodka
1 - gelatin
2 cups water
Directions
Mix 2 cups boiling water with gelatin. Stir until dissolved. Add Sour Apple Mix and vodka. Chill until firm.
Glass

Rocks Glass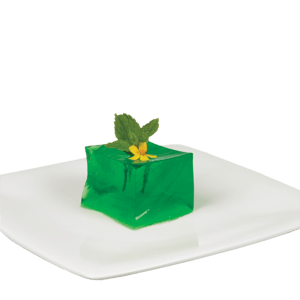 Featured Product
Sour Apple Martini Mix
Determined not to stop short of pucker perfection, we based this blend on the tartness naturally found in Granny Smith apples and added in pure, clarified lemon juice for a smooth and sour apple-tini.
SHOP NOW