Herbal Long Island Iced Tea
Ingredients
2 oz (60 ml) Finest Call Sweet & Sour Mix - RTU
0.5 oz (15 ml) vodka
0.5 oz (15 ml) gin
0.5 oz (15 ml) rum
0.5 oz (15 ml) cointreau
fill with lemon-lime soda
Garnish
Lemon Wedge And Fresh Herbs
Directions
Combine ingredients in a Boston glass filled with ice. Shake and strain into a tall glass filled with ice. Fill with lemon-lime soda.
Glass

Tall/Collins Glass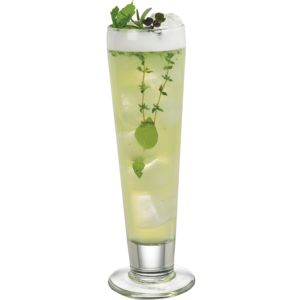 Featured Product
Sweet & Sour Mix – RTU
A precise blend of pure lemon juice with all-natural essential lemon, lime, and orange oils, combined with simple syrup, creates one of the most versatile mixers in the world. It is vital for daiquiris, margaritas and any and all sour cocktails.
SHOP NOW