Ingredients
2 oz (60 ml) Finest Call Sweet & Sour Lite Mix
1.25 oz (37 ml) vodka
fill with sweet iced tea
Directions
Build all ingredients in order in a tall glass filled with ice. Fill with sweet iced tea.
Glass

Tall/Collins Glass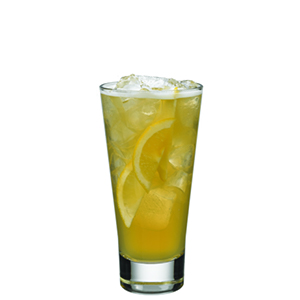 Featured Product
Sweet & Sour Lite Mix
Finest Call Sweet & Sour Lite Mix is a blend of real lemon juice and sugar-free sweetener, highlighted by all natural lemon, orange, and lime extracts. Enjoy the same premium flavor with just a fraction of the total calories. The Finest Call Lite line of Premium Cocktail Mixers contains absolutely no sugar added!
SHOP NOW