Ingredients
1.5 oz (45 ml) Reál Cocktail Ingredients Coco Reál
3 oz (90 ml) Finest Call Espresso
1.5 oz (45 ml) Whiskey
.5 oz (15 ml) Butterscotch Schnapps
2 oz Half & Half
Garnish
Chocolate Syrup And Crushed Nuts
Directions
Pour chocolate syrup in the bottom of the serving glass.
Combine ingredients in a mixing glass filled with ice.
Blend until smooth and pour over chocolate syrup.
Lift syrup with a spoon.
Glass

Snifter Glass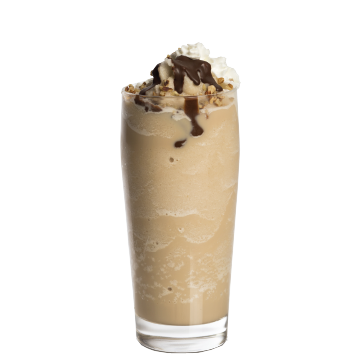 Featured Product
Espresso
Create the perfect after-dinner drink, frozen drink or signature cocktail that features true Espresso beans and flavor. This Finest Call Espresso Martini Mix is the perfect addition to any cocktail and the ultimate pick-me-up for any customer. The profile, which showcases true Espresso, creates an authentic coffee flavor that is clean and complements any cream liqueur, whipped or vanilla vodka.
SHOP NOW