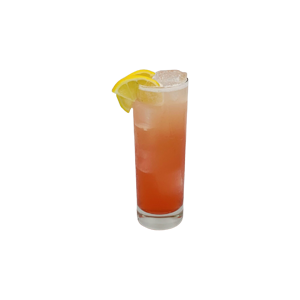 Finest Call Cherries Jubilee
Ingredients
3 oz (90 ml) Finest Call Sweet & Sour Lite Mixer
0.5 oz (15 ml) Finest Call Grenadine Syrup
1 oz (30 ml) cherry vodka
Fill with lemon lime soda
Directions
Combine first three ingredients in a mixing glass filled with ice. Shake and strain over fresh ice. Fill with lemon lime soda.
Featured Product
Sweet & Sour Lite Mixer
Finest Call Sweet & Sour Lite Mix is your go-to sugar free sweet and sour mix, crafted with a blend of real lemon juice and sugar-free sweetener, highlighted by all-natural lemon, orange, and lime extracts. Enjoy the same premium flavor with just a fraction of the total calories. The Finest Call Lite line of Premium Cocktail Mixers ensures you can savor your drinks with absolutely no sugar added!

Check out other recipes using Sweet & Sour Lite Mixer