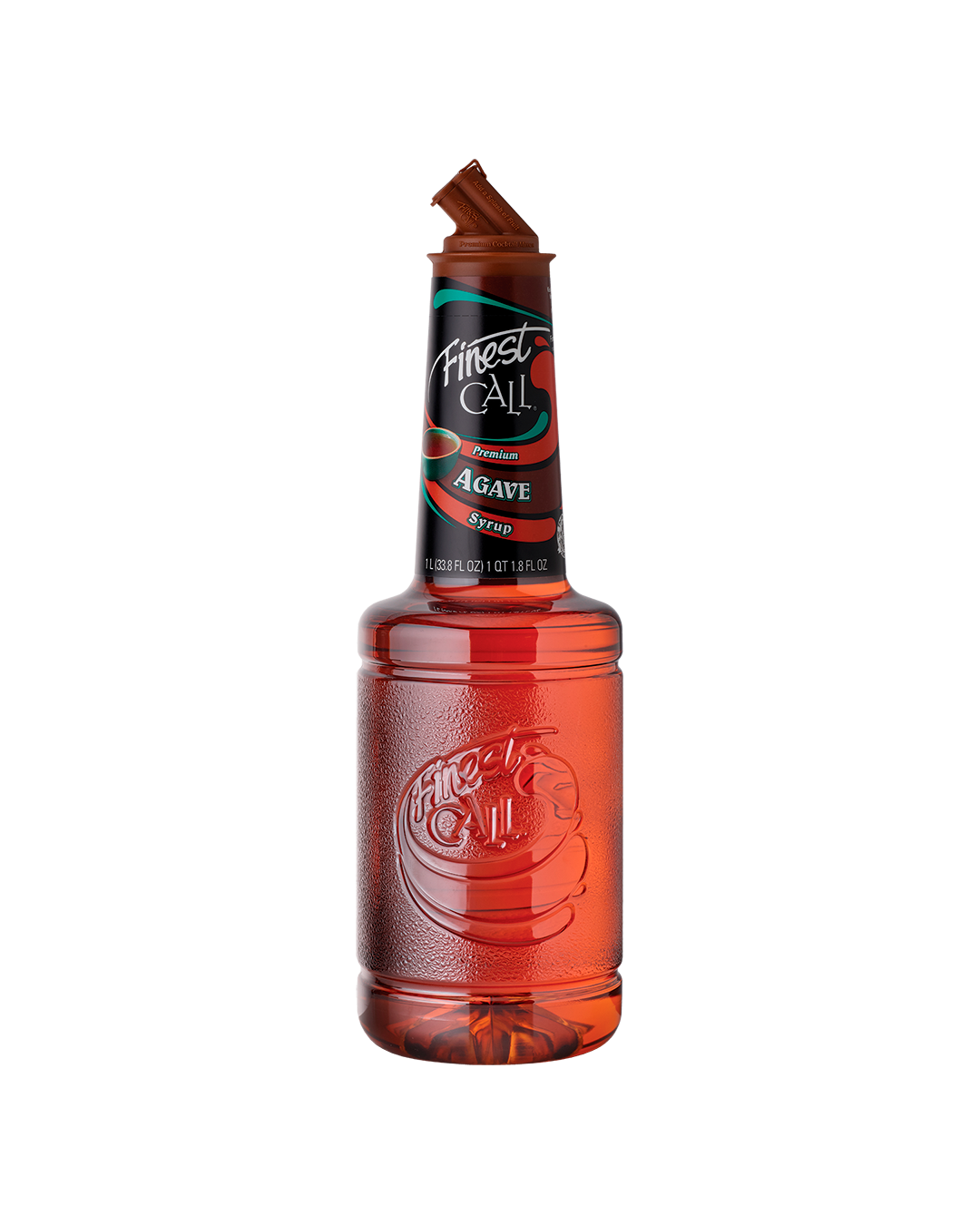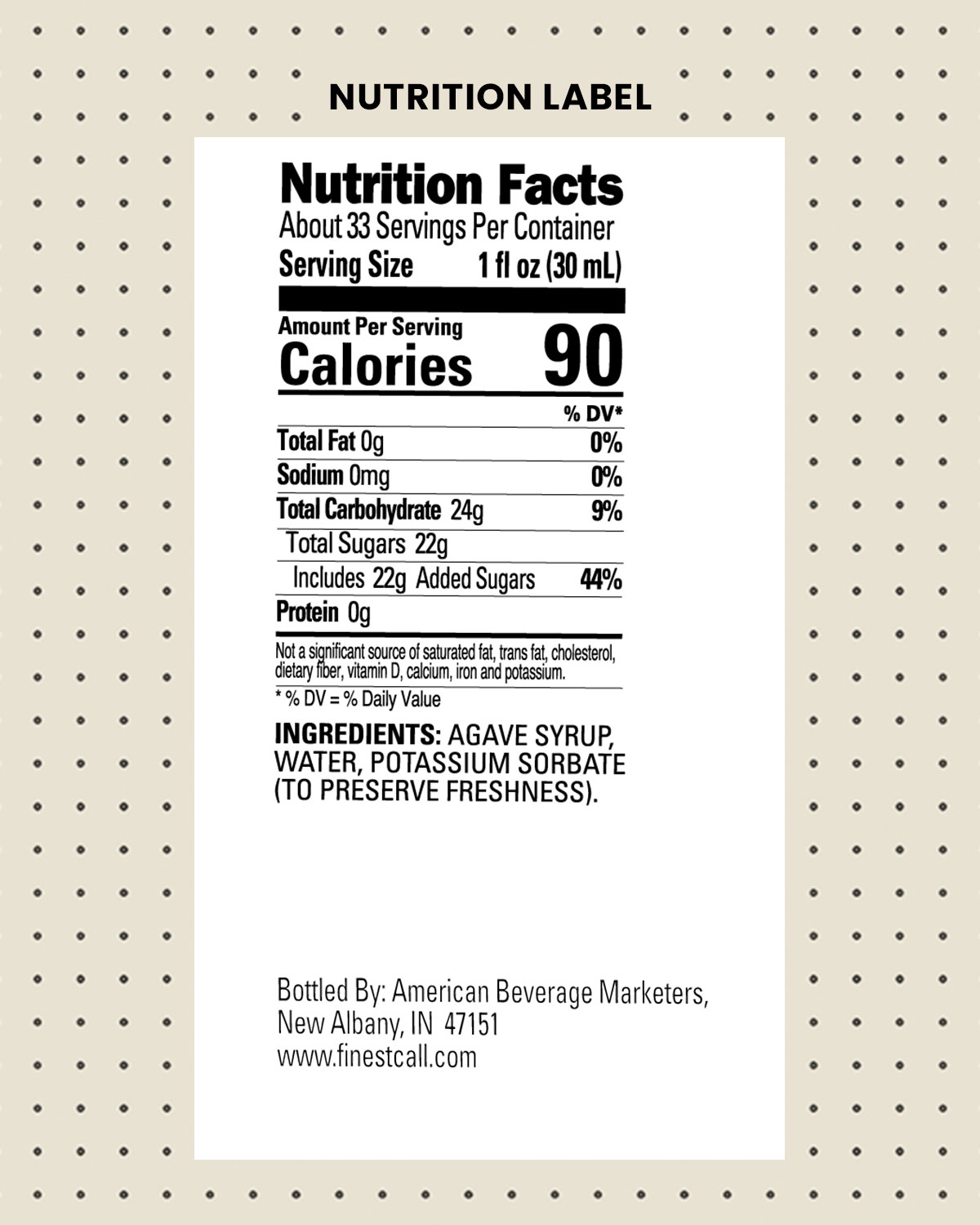 Agave Nectar Syrup
This sweetener is made using authentic agave nectar from the Blue Agave plant found in the Jalisco region of Mexico. Use this premium sweetener in your top shelf margaritas and more!
Product Features
Made using 100% organic blue agave nectar from the Jalisco region in Mexico

High sweetness intensity


Agave nectar's very low glycemic index level has made it popular for health conscious consumers and natural for use in upscale beverages
Behind the Bar
A combination of carbon and UV filtered water and agave nectar from Blue Agave

Similar consistency to bar syrup

Because raw agave nectar is difficult to work with, the consistency of this syrup makes agave nectar easier to implement by reducing shaking time


Great addition for top shelf margaritas
Loading...
Finest Call Agave Nectar Syrup includes
Organic Blue Agave Nectar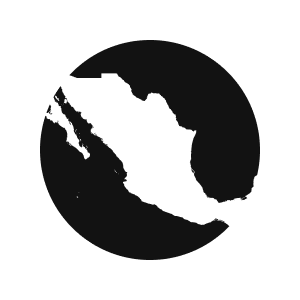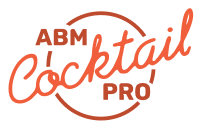 A world of cocktail recipes at your fingertips
Study up on the latest and greatest cocktails by downloading the ABM Cocktail Pro app today!