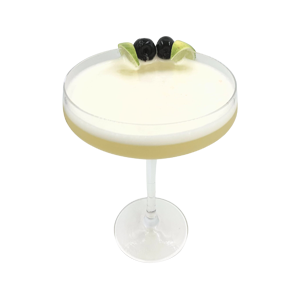 Finest Call Dragon Fly
Ingredients
0.5 oz (15 ml) Finest Call Agave Nectar Syrup
0.5 oz (15 ml) Finest Call Single Pressed Lime Juice
1.5 oz (45 ml) tequila
2 oz pineapple juice
Directions
Combine ingredients in a mixing glass filled with ice. Shake and strain over fresh ice.
Garnish
Lime And Cherries
Glass
Martini/Cocktail Glass
Featured Product
Agave Nectar Syrup
This sweetener is made using authentic agave nectar from the Blue Agave plant found in the Jalisco region of Mexico. Use this premium sweetener in your top shelf margaritas and more!

Check out other recipes using Agave Nectar Syrup