Ingredients
4 oz (120 ml) Finest Call Premium Bloody Mary Mix
1.5 oz (45 ml) Tequila
.5 oz (15 ml) Mezcal
1 oz Pickle Juice
Garnish
Pickle Pieces, Cherry Tomatoes, And A Lime Wedge.
Directions
Combine ingredients in a mixing glass filled with ice.
Roll into a shaker and back into the serving glass.
Glass

Tall/Collins Glass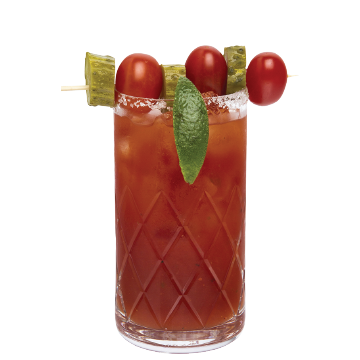 Featured Product
Premium Bloody Mary Mix
This premium blend is based on the same scratch recipe that brought the Bloody Mary worldwide fame nearly a century ago – tomato juice, black pepper, pure lemon juice, and a delicious blend of savory spices. Why mix 10-12 ingredients for a single cocktail when Finest Call brings them all together in one Bloody Mary mix?
SHOP NOW