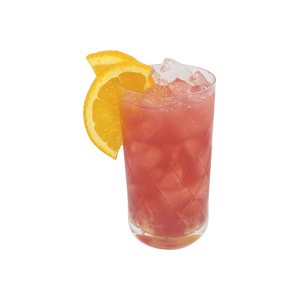 Finest Call Madras Cocktail
Ingredients
3 oz (90 ml) Finest Call Cranberry Juice Cocktail
.5 oz (15 ml) Finest Call Single Pressed Lime Juice
1.5 oz (45 ml) Vodka
2 oz fresh orange juice
Directions
Combine ingredients in a mixing glass filled with ice.
Shake and strain over fresh ice.
Featured Product
Cranberry Juice Cocktail
Introducing Finest Call Cranberry Juice Cocktail, an always refreshing, bright, tart cocktail mixer your bar didn't know it needed! Bursting with 27% fresh juice and cane sugar, this flavor creates everything from the no-frills vodka-cranberry to the more classic sophisticated cocktails like Cosmopolitans and Sea Breezes!

Check out other recipes using Cranberry Juice Cocktail