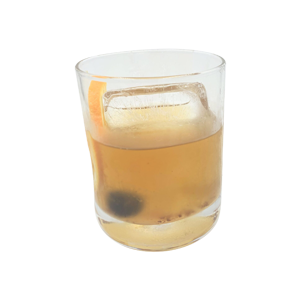 Finest Call Cinnamon Old Fashioned
Ingredients
0.5 oz (15 ml) Finest Call Agave Nectar Syrup
1.5 oz (45 ml) bourbon
0.5 oz (15 ml) cinnamon whiskey
1 orange slice and cherry
dash of Angostura bitters
Directions
Muddle orange and cherry in the bottom of a mixing glass. Fill with ice and remaining ingredients. Stir and strain over fresh ice.
Garnish
Orange Zest And Cherry
Featured Product
Agave Nectar Syrup
This sweetener is made using authentic agave nectar from the Blue Agave plant found in the Jalisco region of Mexico. Use this premium sweetener in your top shelf margaritas and more!

Check out other recipes using Agave Nectar Syrup