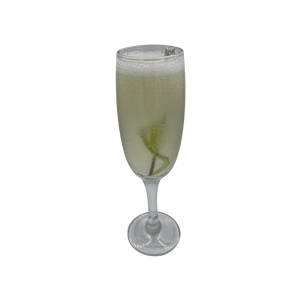 Finest Call Miss Frizzle
Ingredients
0.5 oz (15 ml) Finest Call Lime Juice From Concentrate
0.5 oz (15 ml) Finest Call Elderflower Syrup
Fill with sparkling grape juice
Directions
Build ingredients in a chilled flute glass. Stir and serve.
Garnish
Lime Wedge And Skewer Of Grapes
Featured Product
Lime Juice From Concentrate
West Indian limes give our 100% pure Lime Juice the perfect touch of acidity and soft floral aroma that make it a bar staple used in countless cocktails from a scratch margarita to a gimlet.

Check out other recipes using Lime Juice From Concentrate