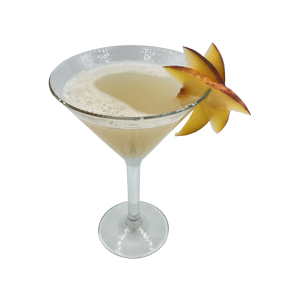 Finest Call White Peach Martini
Ingredients
1.5 oz (45 ml) Finest Call White Peach
1.5 oz (45 ml) vodka
0.5 oz (15 ml) dry vermouth
3 dashes of orange bitters
Directions
Combine ingredients in a mixing glass filled with ice. Stir and strain into a chilled glass.
Glass
Martini/Cocktail Glass
Featured Product
White Peach Puree
Once the flavor of summer, white peach is now an exciting year-round flavor allowing consumers to explore the succulent fruit's potential in their own innovative cocktail creations.

Check out other recipes using White Peach Puree